Discover how to make soft toys at home with socks! Don't throw those old socks out. Turn them into a cheery sock monkey, pig, bunny or a cute doll.
This post shares where to find sock toy tutorials. They're quick and easy, even for a sewing beginner. We've put together a variety of fun sock toy tutorials. Check them out and Pin your favorites!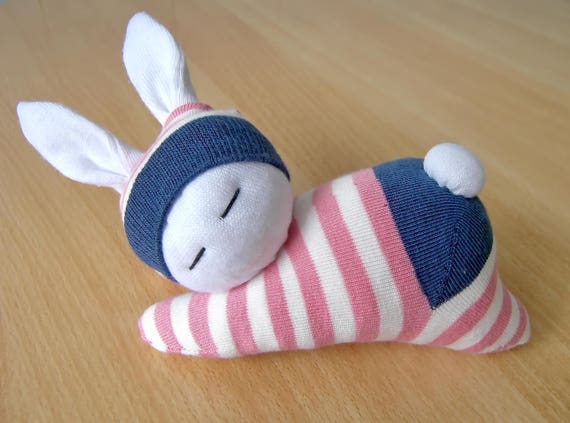 This cute sleeping sock bunny is easy and fun to prepare, available on Etsy. And it only takes a few hours (2-3) to make. The owner have taken great care in developing the pattern. Detailed instructions on how to make soft toys at home with socks with this cute sock bunny are included. Perfect for beginners too. The finished sock bunny measures approximately 9″ (23 cm) long. It can be completely hand sewn if you prefer.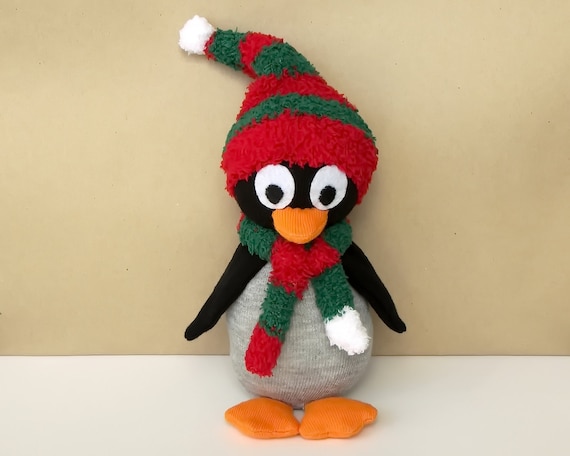 This cute penguin sock softie is also available on Etsy by the same seller who developed the above-mentioned sock bunny pattern. It can be a unique Christmas decoration, or perfect handmade gift for your friends and family members. The finished sock penguin measures approximately 8″ (20 cm) long.  It can be completely hand sewn if you prefer.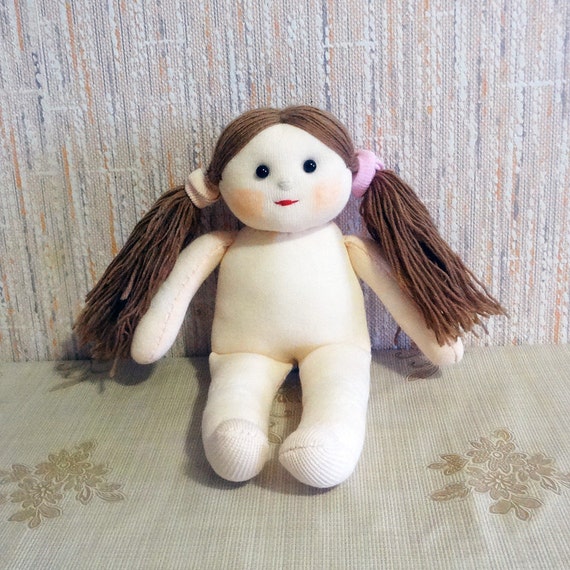 This sock doll is an inexpensive and affordable option for making handmade dolls – and you only need a pair of socks! This tutorial, available on Etsy, provides a step-by-step guide with detailed photos. The sock doll pattern would need  some primary hand sewing skills. You can even make clothes for this doll from 2 pairs of socks!
Minkee the Sock Monkey is a 20″ plush toy made from 1 pair of long socks. The PDF pattern includes detailed photos and step by step instructions for making the sock monkey. It also includes instructions for making the hat from the socks as well as templates to make the pom pom for the hat. This is a FUN craft to make in an afternoon and is a great idea for kids. You won't just be able to stop at one!
5. More Sock Animal Patterns!
If you'd like to really get into how to make soft toys at home from socks, we recommend two specific books from Amazon:
Stitch up a sweet and silly sock critter tonight! Turn your favorite socks into adorable bunnies, kittens, hamsters, turtles, penguins and more.
In the Socks Appeal Kindle book, 16 projects are categorized by skill level, from super-simple to more advanced. Your dryer ate a brand new sock? No worries-stray singles can now become the perfect gift in just an hour. Enjoy making whimsical stuffed animals using baby socks, knee socks, crew socks… any kinds of socks rock!
Give your critter's face plenty of creative expression by embellishing with your favorite buttons and embroidery. Several projects are easy enough for children to make for their own toy box, but you'll want a bunch of these irresistible cuties for yourself, too!
The author of best-selling Socks Appeal is back with a new posse of cute creatures! In this sequel book Sockology, you are encouraged to take it one step further with slightly more complex construction and endless inspiration.
From a lovable jointed bear and fluffy sheep to a quirky many-eyed alien, these 16 projects will surely keep you entertained (and challenged) for hours. Don't worry, detailed hand drawn templates are included to guide you every step of the way.