Discover how to make baby bloomers with ruffles! It seems impossible to buy baby bloomers these days, especially those with ruffles. And a frilly diaper cover always looks pretty under a baby girl's dress, tutu, or pettiskirt.
Add a bit of ruffles to any tiny butt with one of your very own home-made baby bloomers with ruffles.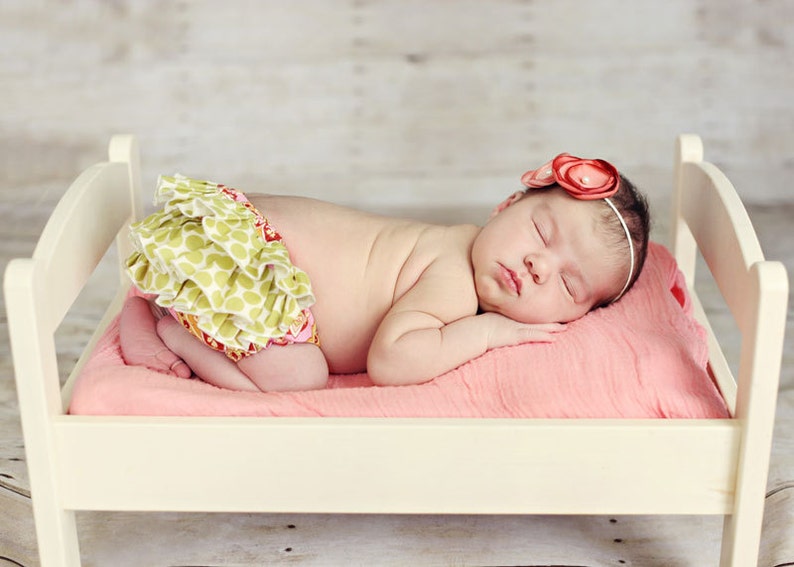 We've put together some great ruffled diaper cover tutorials. The selections below explain step-by-step how to make baby bloomers with ruffles. Also, it includes photographs on every step. As a result, you will follow the instructions easily!
In addition, these patterns and tutorials are all available on Etsy. In addition, you can instantly download the pattern and tutorial after purchase. Check them out and Pin your favorites!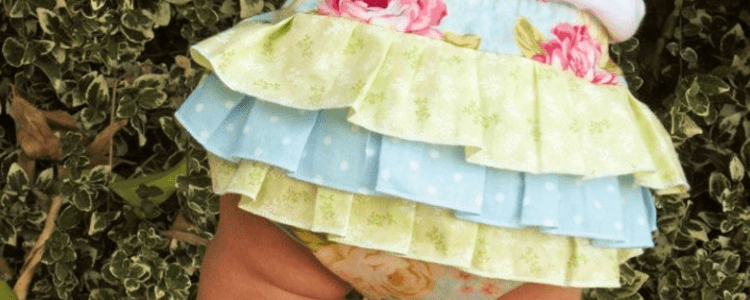 Recommended Sewing Experience: Confident Beginner (due to pressing curved hem and applying bias tape)
This popular ruffled diaper cover pattern and complete tutorial is available on Etsy. It comes in six sizes: new born, 0-3 months, 3-6 months, 6-12 months, 12-18 months, 18-24 months. The best of all is that you don't need a serger!
The elastic is fully enclosed at the legs and waist. As a result, it won't touch your baby's skin. Also, you can sew the ruffles right into the back of the diaper cover . This will give the bloomer a professional look you'll be proud of. It's not just sewn on top!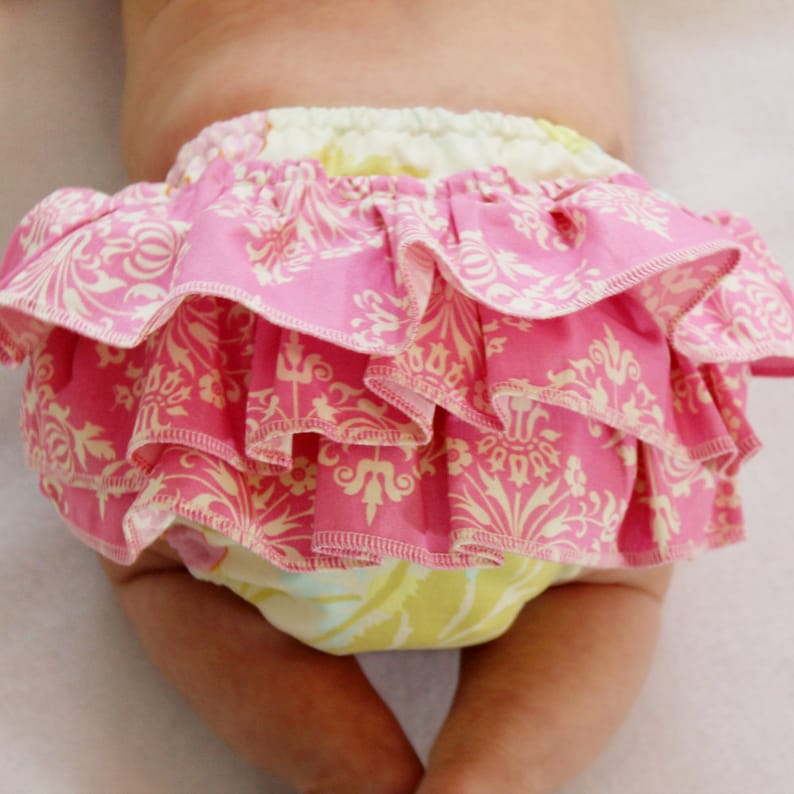 Recommended Sewing Experience: Beginner
You won't be surprise with any unexpected or unexplained steps with this baby bloomer tutorial, available on Etsy. Every step is clearly detailed with a crisp image. There is even a video tutorial for this pattern! Also, multiple helpful hints are included. You will definitely get it right the first time!
The ruffles are optional, so you could easily make this design for a little boy too. No serger or ruffler needed here either. However, there are instructions should you wish to use a serger). This ruffled baby bloomer pattern and tutorial is designed to fit babies from 0-36 months.
It also includes instructions on how to line the bloomer. Therefore, there aren't any raw edges to fray or unravel in the wash. You don't have to worry about it pinching your baby. The legs and waist of this diaper cover are elasticized. Therefore, it will fit your baby perfectly every time.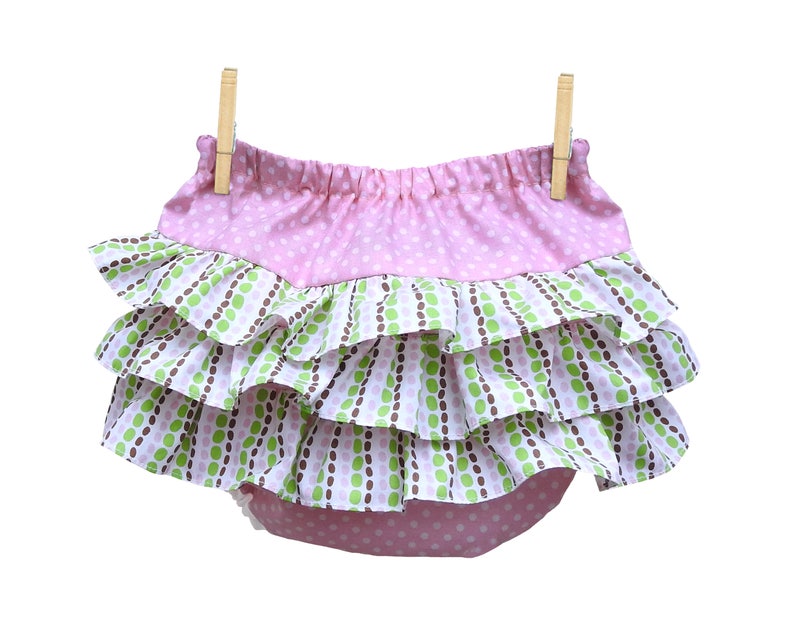 Recommended Sewing Experience: Not mentioned, but easy according to reviews
This "Betsy" Ruffle Baby Bloomer on Etsy is so girlie and sweet! The tutorial is very easy to follow. Soon, you will find yourself making plenty of these! It's designed to fit babies on the following sizes: preemie, new born, 3 months, 6 months, 12 months and 18 months.
This infant bloomer has 3 layers of ruffles! You can trim the legs with or without matching or contrasting bias tape. Also, the ruffled baby bloomer has a simple elastic waist for easy fit.
For more great patterns and detailed tutorials on how to make baby bloomers with ruffles, visit Etsy.
Share this Pin on Pinterest!