Discover how to sew placemats with batting with this easy to sew placemat sewing pattern by Patternpal on Etsy. It's also reversible, so you can actually make two placemats in one! Also, it's a perfect first time project for the beginner sewer.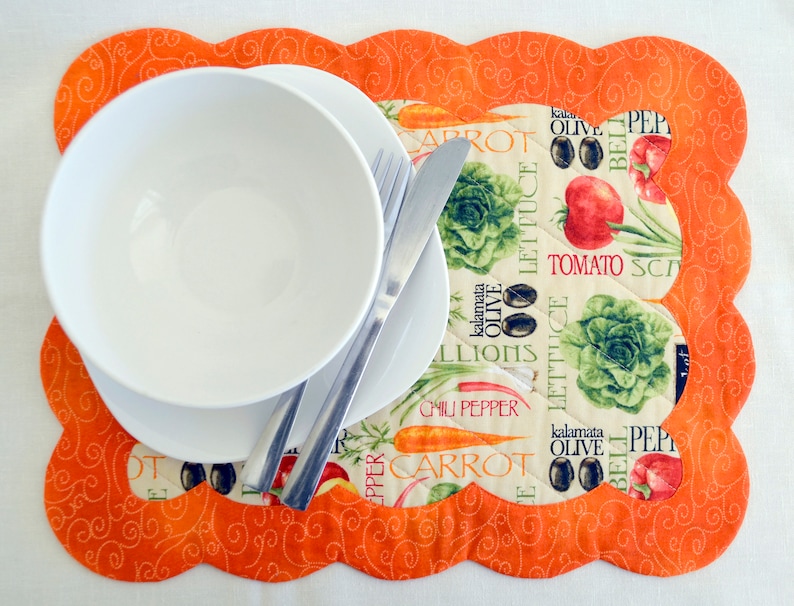 DIY placemats are quick and easy to make, not to mention economical and it makes a great gift! In addition, fabric placemats adds as a lovely decoration to the table and it's easily washable.
The placemat has a quilted look with a scallop edge on the outside and inside. AND as an added bonus, the pattern includes an extra scallop edge placemat pattern with an inside straight line!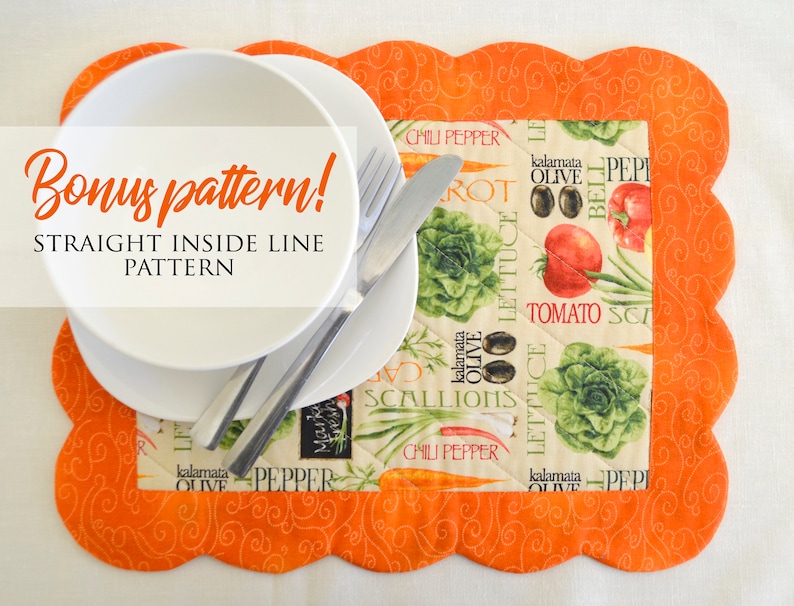 The pattern is approximately 15¼ x 11½" (38.5 x 29 cm) in size. Also, a full size pattern is included (no scaling required). Seam allowance needs to be added though. Just download, print & cut out the pattern!
Just follow the easy, step by step, well-illustrated instructions. Fine linen or cotton fabric is recommended.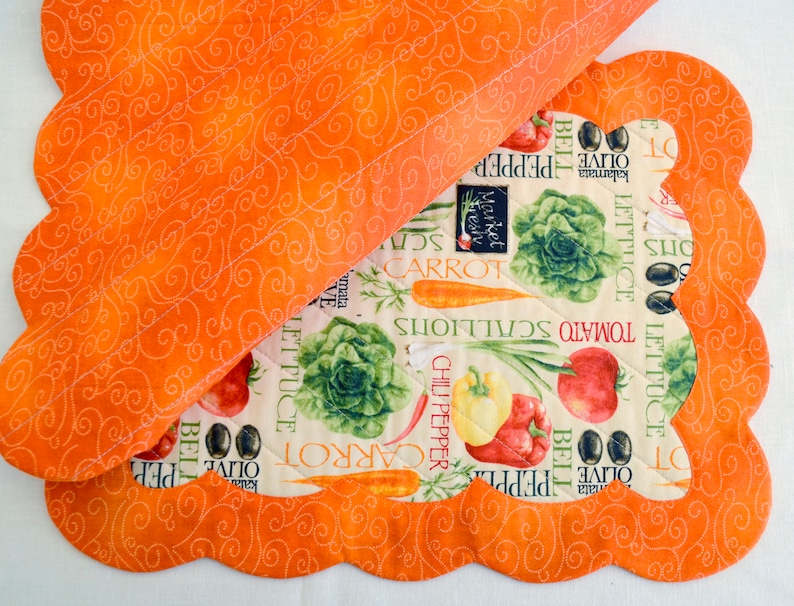 GET IT ON ETSY
What You Will Need
2x pieces of 16½ x 12¾" (42 x 33cm) in size cotton fabric for front and back;
1x piece of 16½ x 12¾" (42 x 33cm) contrast fabric for the edge;
1x piece of 16½ x 12¾" (42 x 33cm) iron-on or thin batting;
Matching sewing thread;
Sewing machine;
Iron;
Scissors;
Temporary adhesive spray or any other fabric glue;
Fabric pen, chalk or pencil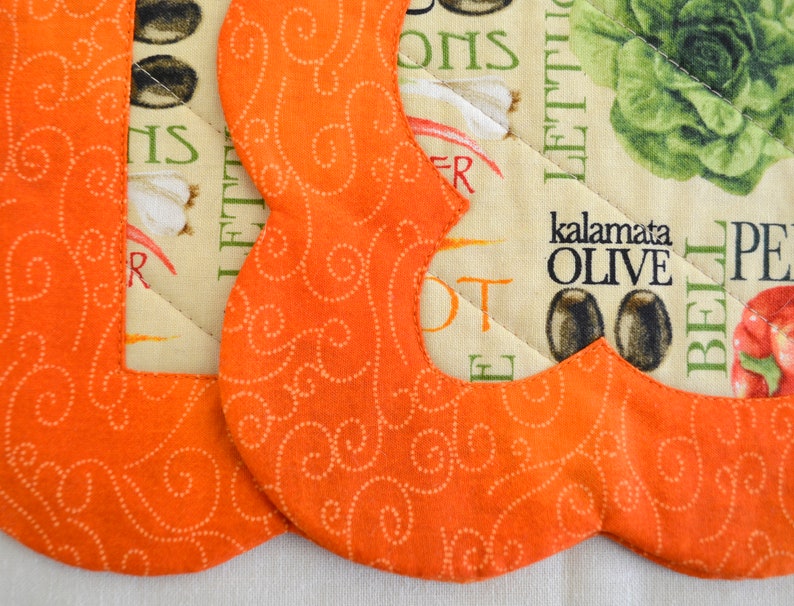 If you'd like to know how to sew placemats with batting, this sewing pattern is a perfect start.
Share this Pin on Pinterest!