Looking for multi pocket tote bag patterns? We've collected and listed five of our favorites! Tote bags are ideal gifts (whether for a loved one or yourself!). And why pay for tote bags if one can make it oneself, right?  Not to mention the personal touch these sewing project patterns add.
(Please note that this post contains affiliate links) Tote bags are so practical and versatile. Whether a bag to keep one's sewing supplies in, groceries or on board luggage, there's a perfect DIY tote bag pattern out there for everyone!
Please keep in mind that the selections below are for the intermediate to advanced level stitchers.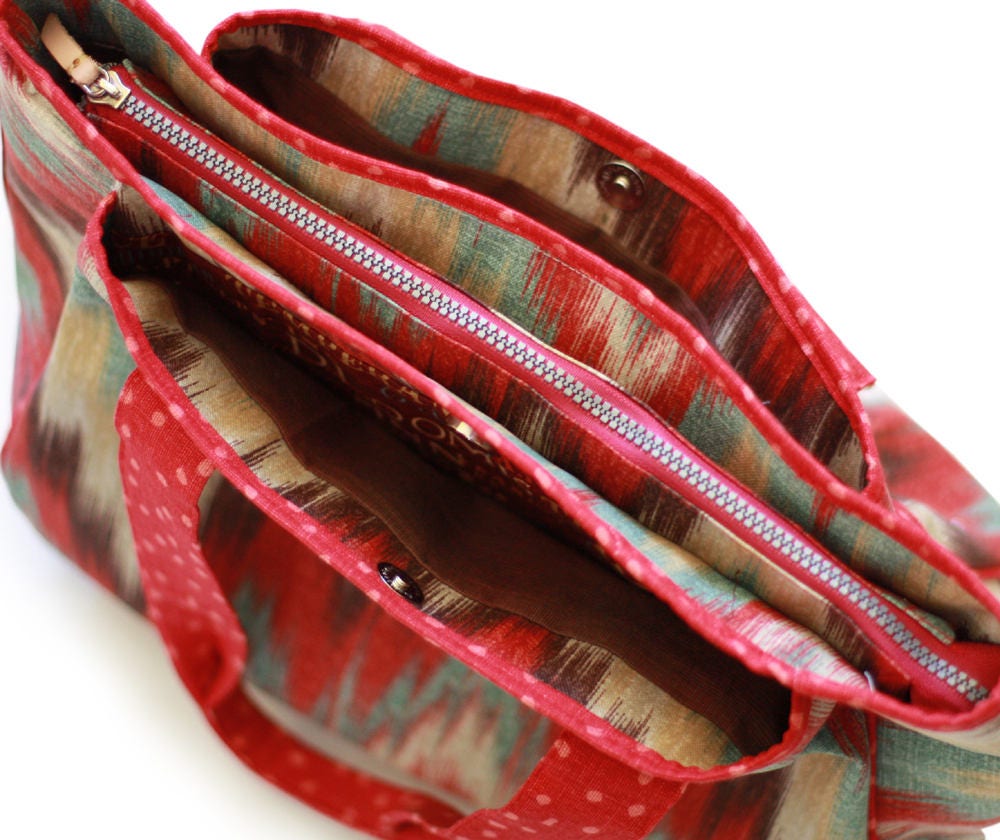 This shoulder tote bag pattern is very roomy with three big pockets on the outside – one main zippered pocket and two side pockets with magnetic snaps.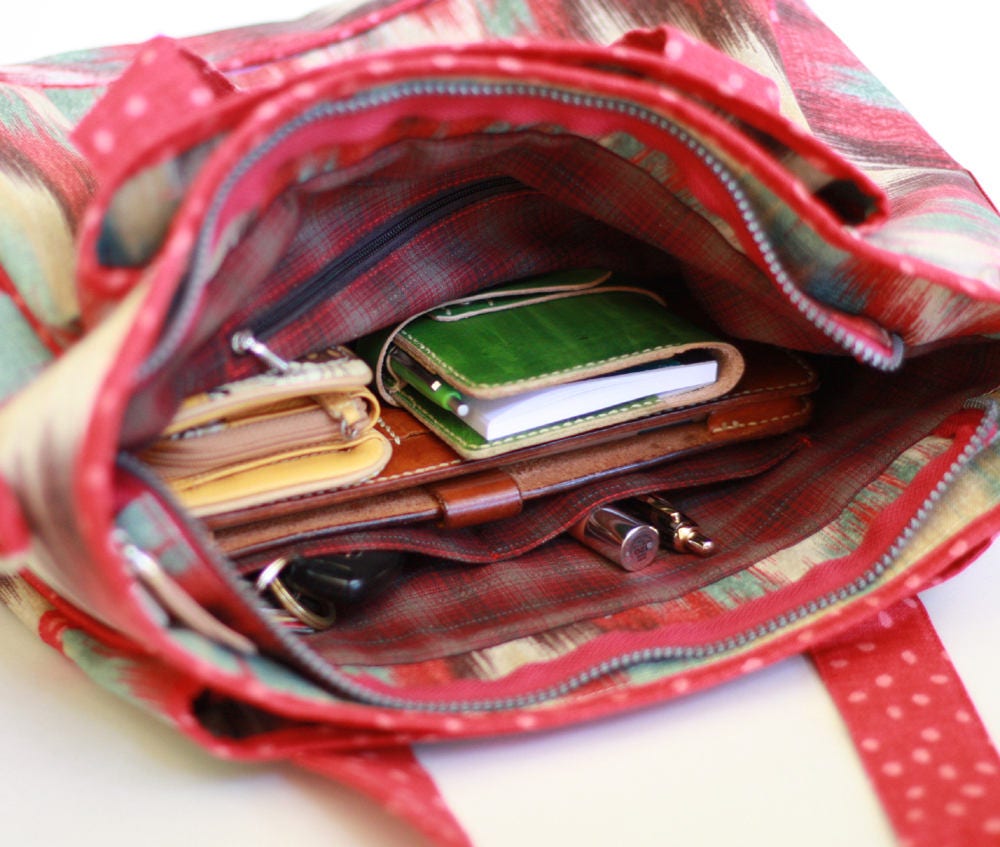 Within the main pocket, there is one patch pocket and one zippered pocket. The size is perfect to be used as a diaper bag, shopping bag, working bag (for things such as a lunch bag and water bottle) or workout bag (for things like a hold towel, slippers, keys, cellphone and shampoo).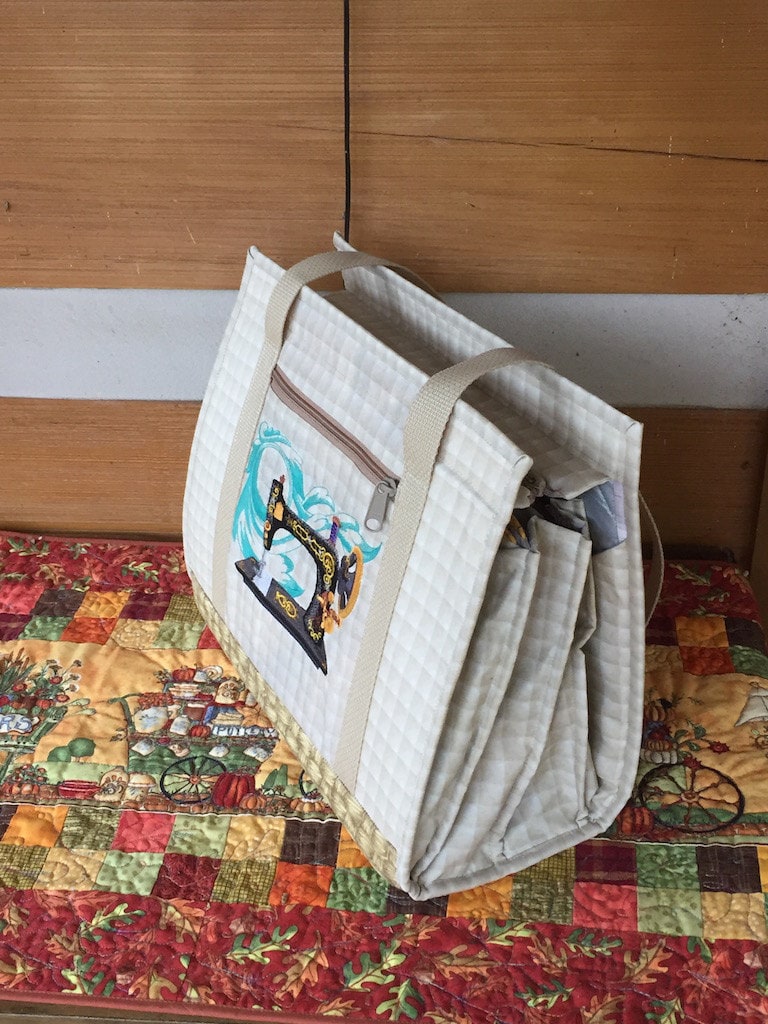 This elegant multi pocket tote bag will carry and organize all one's sewing, quilting or any other craft supplies.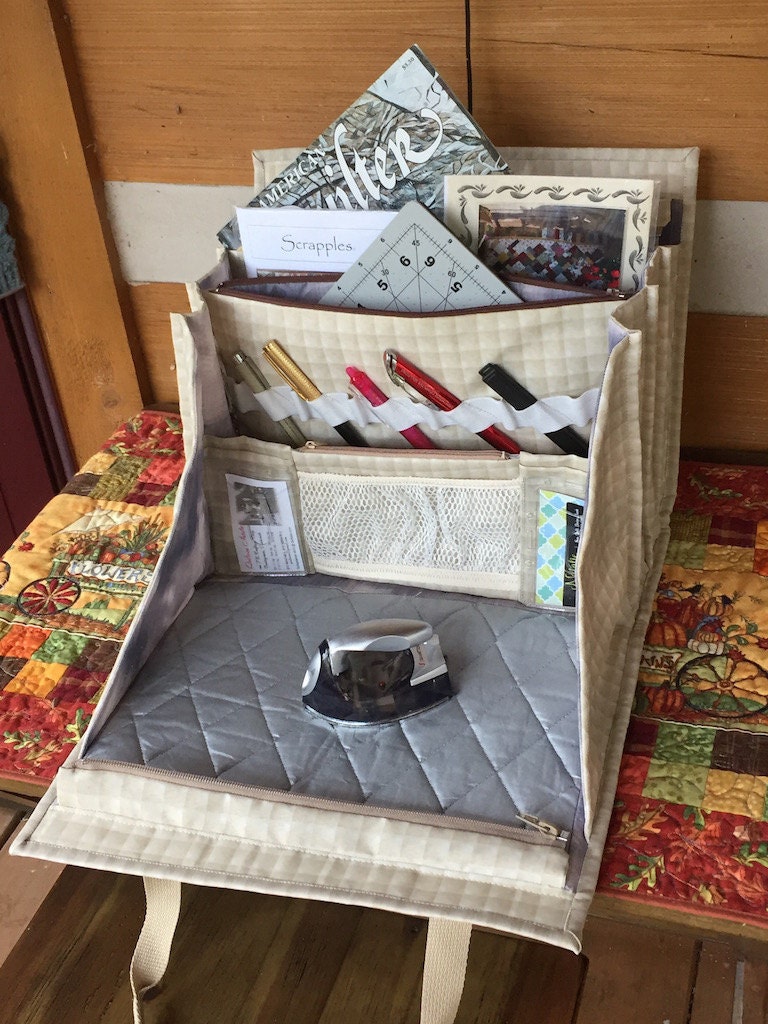 This bag has 18 pockets, plus additional vinyl clear bags, attached to the swivel hook for smaller items (needles, embellishments, templates, small rulers, thimbles, etc). Consider purchasing the supply kit for this bag.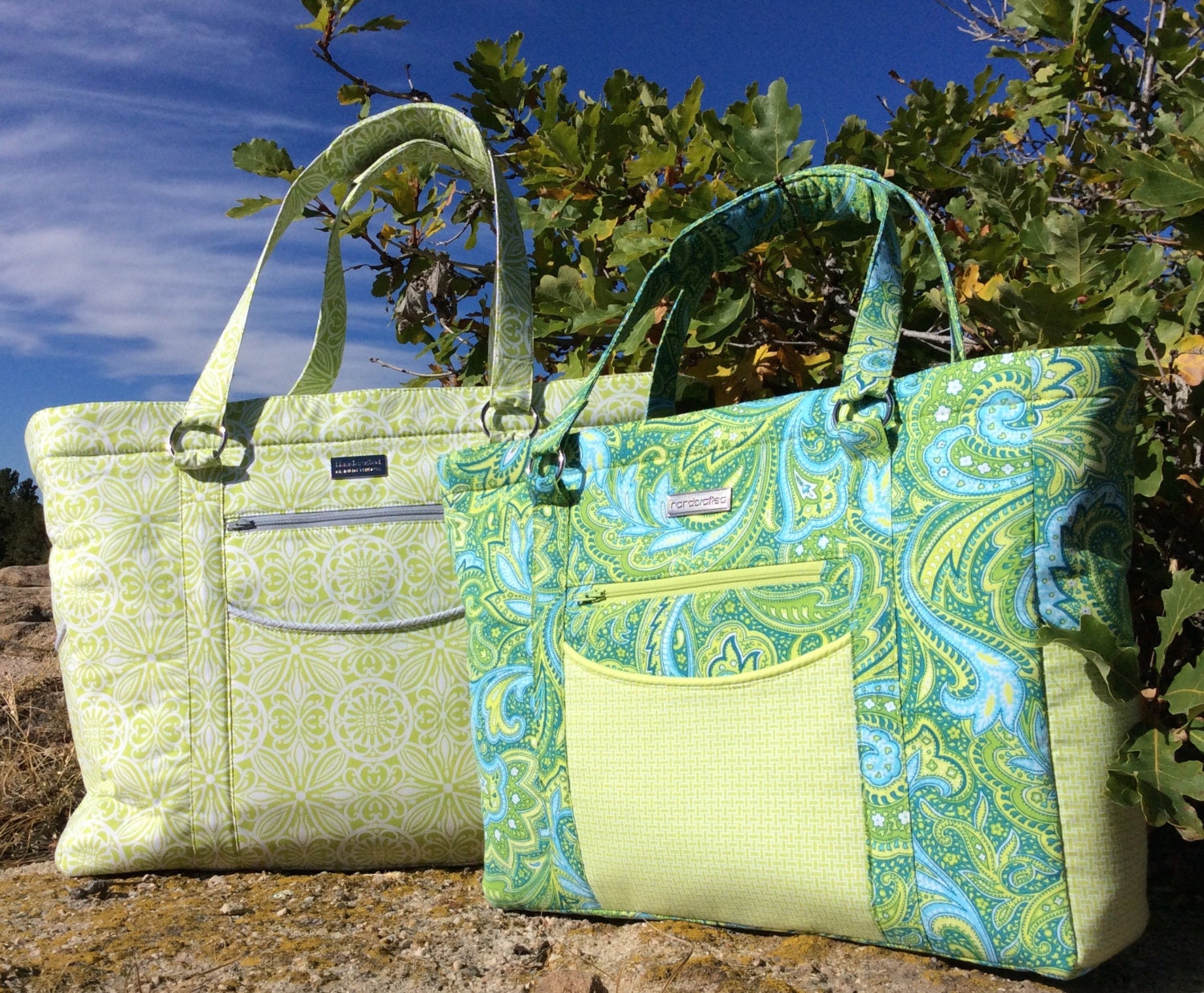 This sidekick tote bag pattern includes pattern pieces needed to make two different sizes of tote bags. This pattern is designed for those with intermediate sewing abilities. The smaller, sidekick tote bag will keep any "super woman" organized with its great function and style.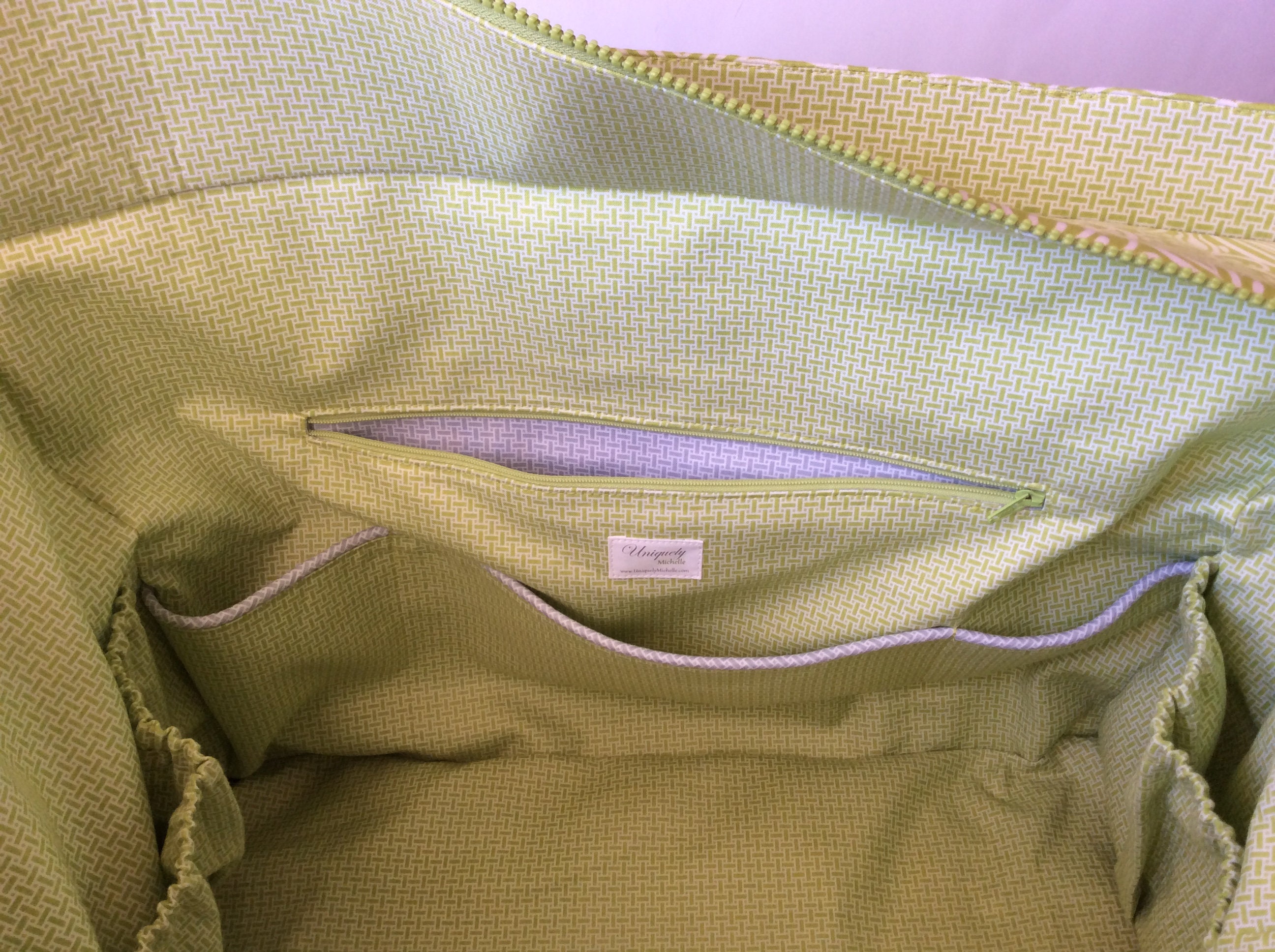 There are twelve pockets in this tote; seven slip pockets, two expandable slip pockets, two zipper pockets, and a padded pocket for a tablet. The base is reinforced to handle heavy loads. This tote is the perfect sidekick for everyday!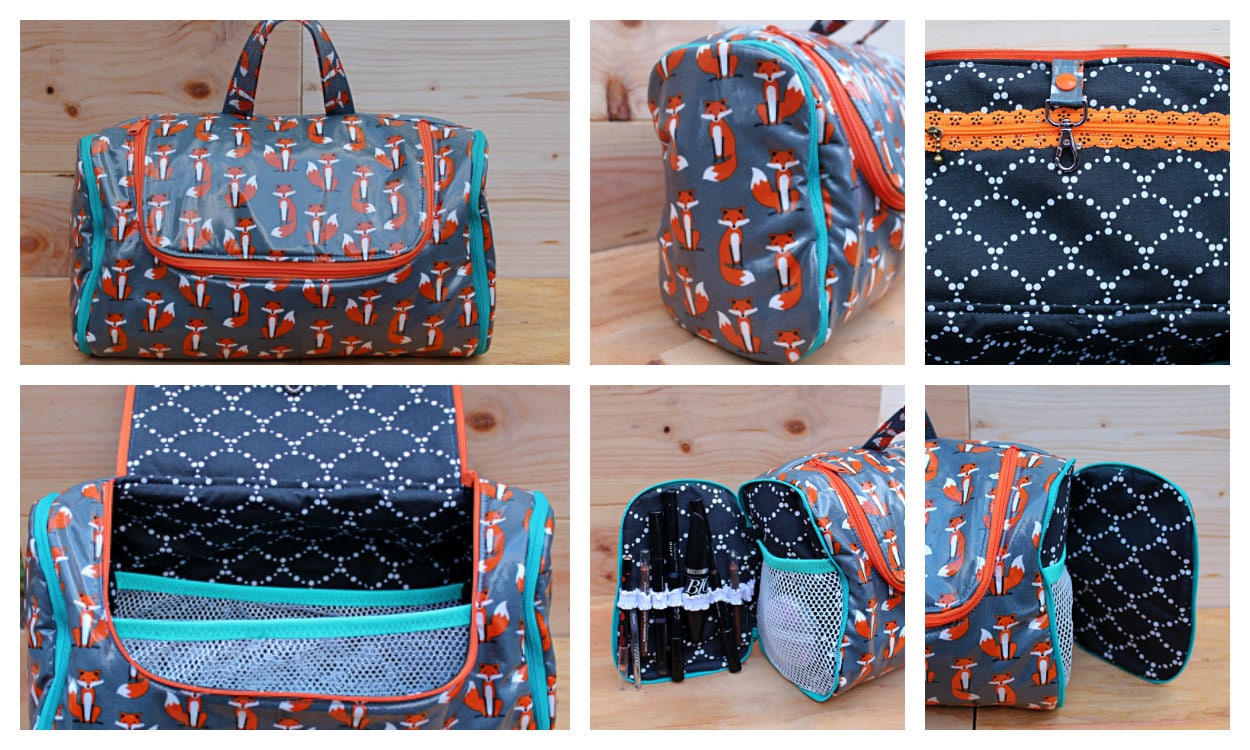 Warning: This toiletry tote bag pattern is not for the faint-hearted! It's an advanced pattern for those who want a challenging sew and have great attention to detail.
It has been specially tested to ensure it's a challenging sew to push your bag making to the next level. The testers found the pattern clear to follow and experienced bag makers loved learning the new skills!
5. Swoon Sydney Crossbody Tote Bag Sewing Pattern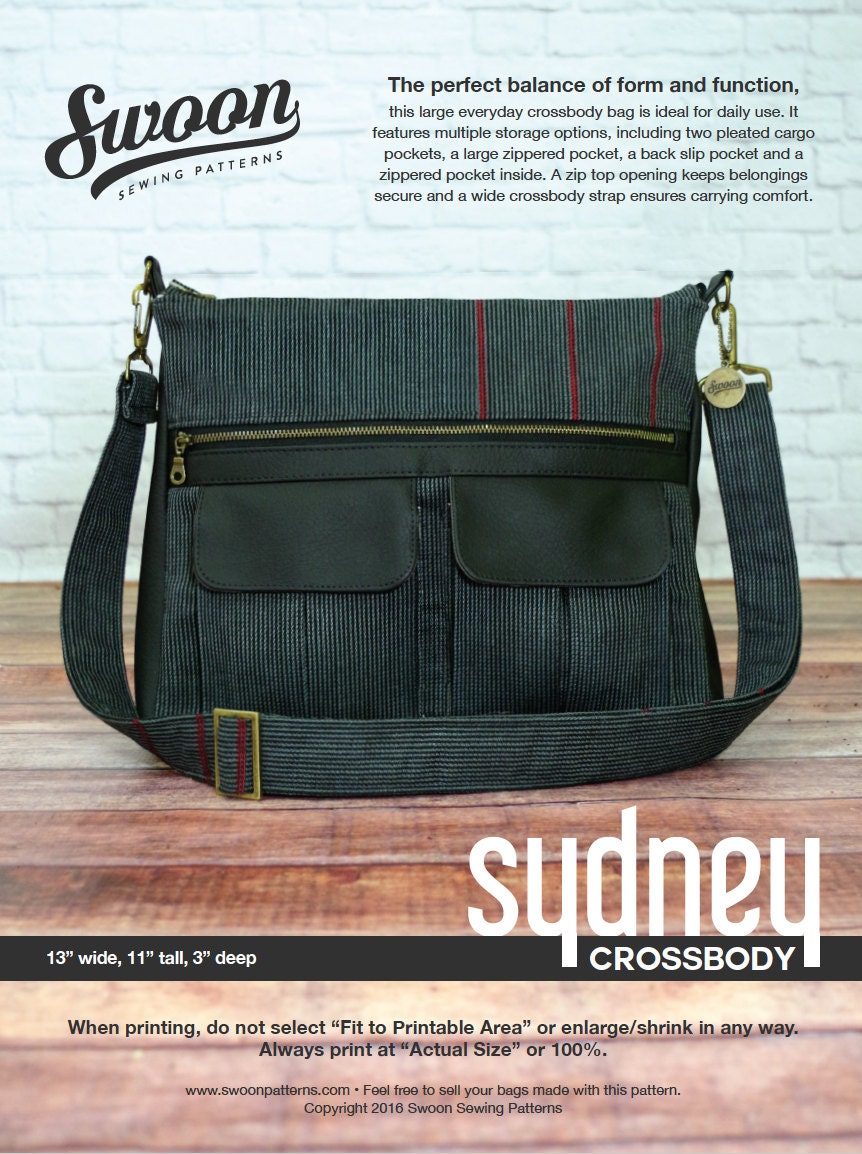 Those who are into diy bags & purses, have probably heard of Swoon Sewing Patterns. The perfect balance of form and function, this large everyday cross body bag is ideal for daily use.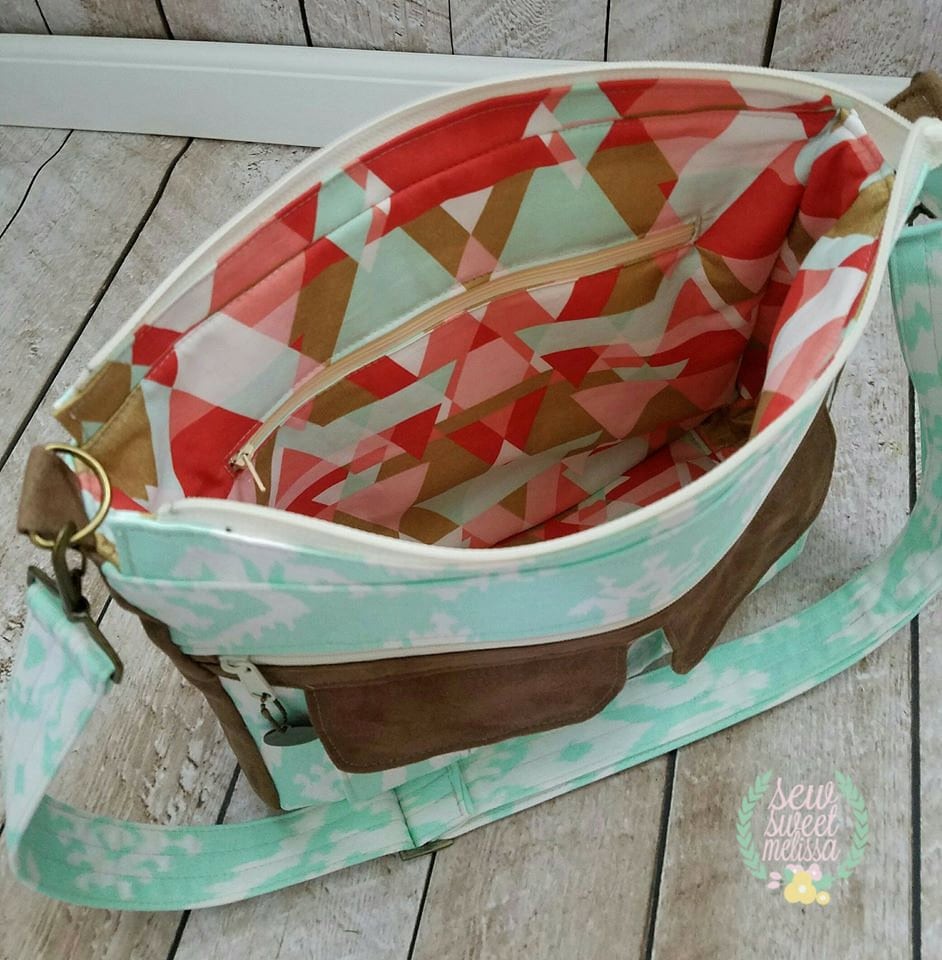 It features multiple storage options, including two pleated cargo pockets, a large zippered pocket, a back slip pocket and a zippered pocket inside. Also, a zip top opening keeps belongings secure and a wide cross body strap ensures carrying comfort.
We hope you'll love our selection of multi pocket tote bag patterns and enjoy making them. Grab those sewing supplies and make some multi pocket tote bags; happy stitching!