Discover how to sew a tote bag with a flat bottom! A tote bag with a flat bottom means that you would need to create boxed corners. This gives the tote bag more dimension, which allows a lot more room to your things.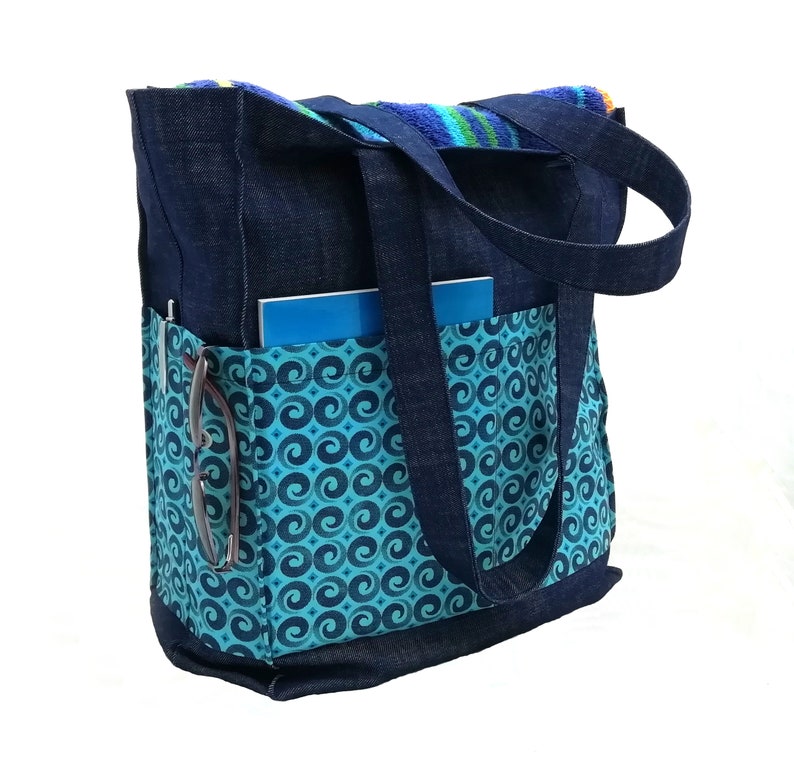 This step-by-step tutorial, available on Etsy shows you how to sew a tote bag with flat bottom using only four pieces of fabric! It's super easy and perfect for the beginner sewer. You don't need a lot of sewing experience with this tote bag.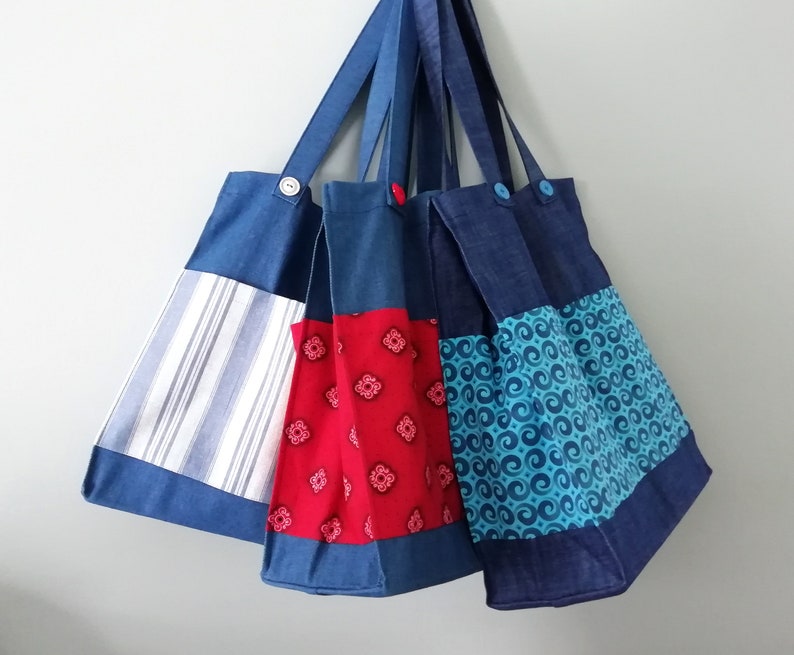 The tote bag pattern has seven various sizes pockets on the outside. And the handles are long enough to comfortably go over one's shoulder.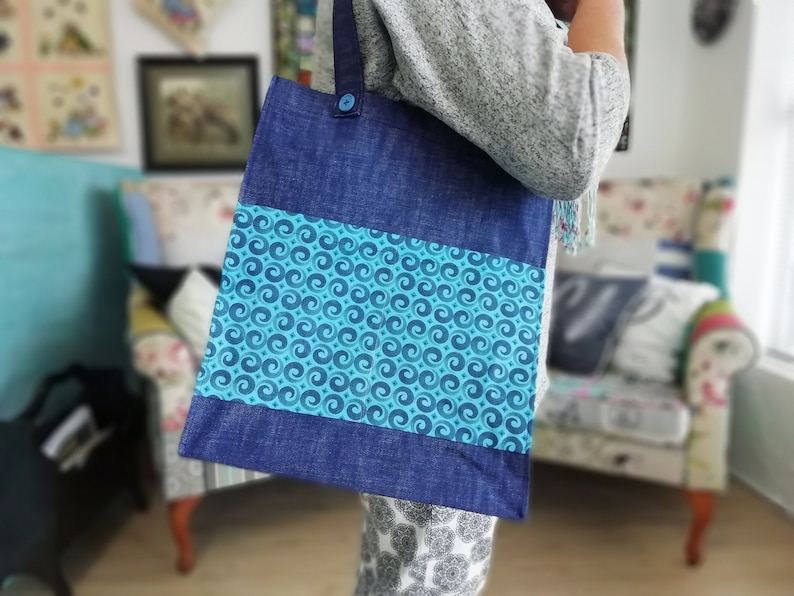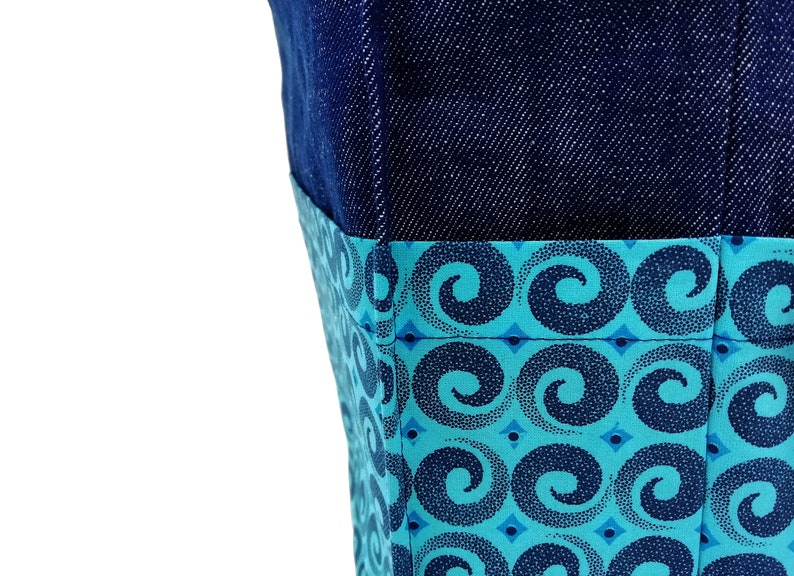 The strong tote bag is boxed, unlined, with no inside pockets and a removable inside board.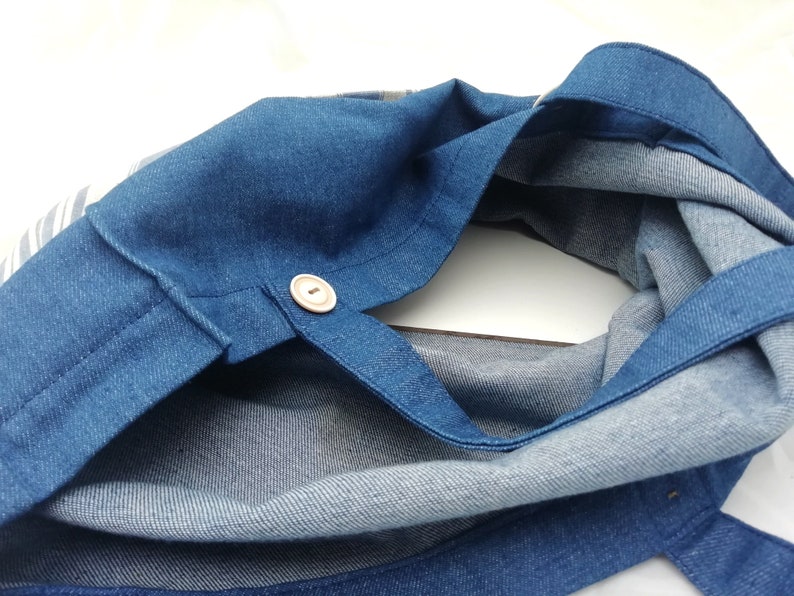 The removable board makes it easy to remove it at any time, wipe off any spill and toss the tote into the wash!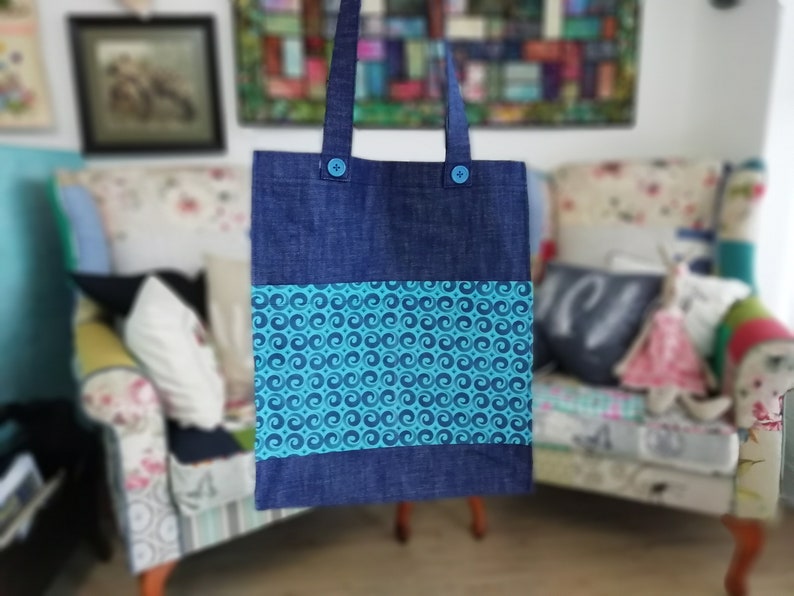 Share this Pin on Pinterest!