If you're looking to make a vintage style dress for a little girl, look now further than this adorable girls pinafore dress pattern. We love pinafore dresses as you can use it in warm or cold months. Paired with a long sleeve tee and knee highs or tights, your little girl will be plenty warm in Winter!
DID YOU KNOW: Pinned afore, or in the front, the pinafore was a ubiquitous child's garment from the 1700s to as late as the early 20th century. The pinafore was designed on the lines of an adult woman's full front apron. It served essentially the same purpose: to prevent the girl's dress from getting dirty.
Pinafores were usually worn by young girls to keep their dresses clean (although not every boy escaped wearing one!). Originally it covered the dress to the girl could go about her business. However, as the years went by, the pinafore became the dress.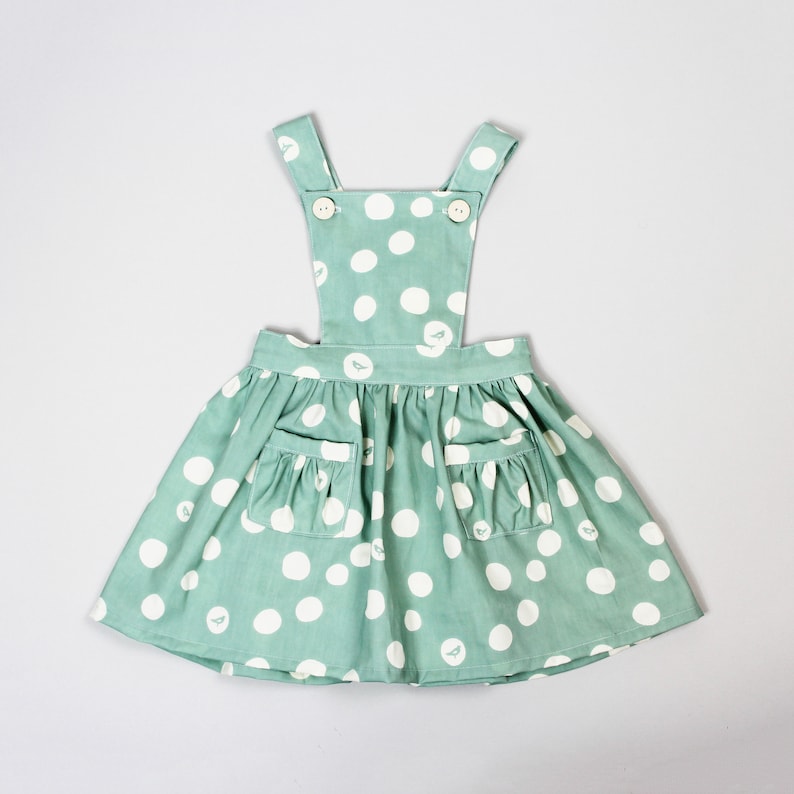 The adorable girls dress pattern in PDF is available on Etsy, and is specially for newborn infants, babies, toddlers and little girls – sizes: 0 months – 6 years. Also, the instructions are thorough, clear, and with color photos and  easy to follow. Perfect for the beginner sewer!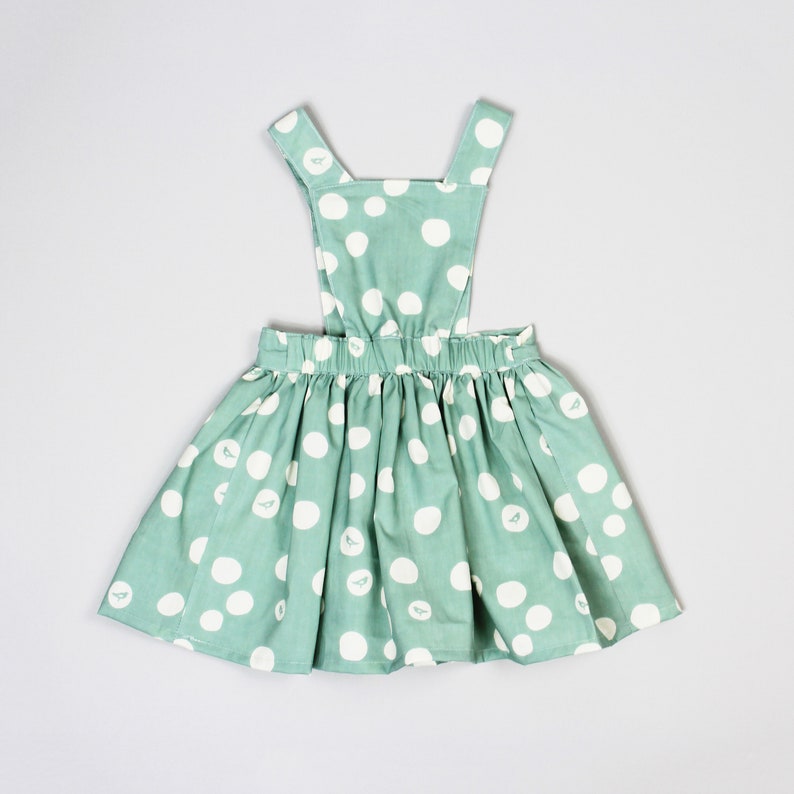 According to the raving reviews of this cute little dress, the girls pinafore dress pattern is fun to sew. It goes together super quickly. Also, you can fussy cut it to keep a specific character on the front panel. In addition, I love that it uses buttons and those gathered pockets are adorable.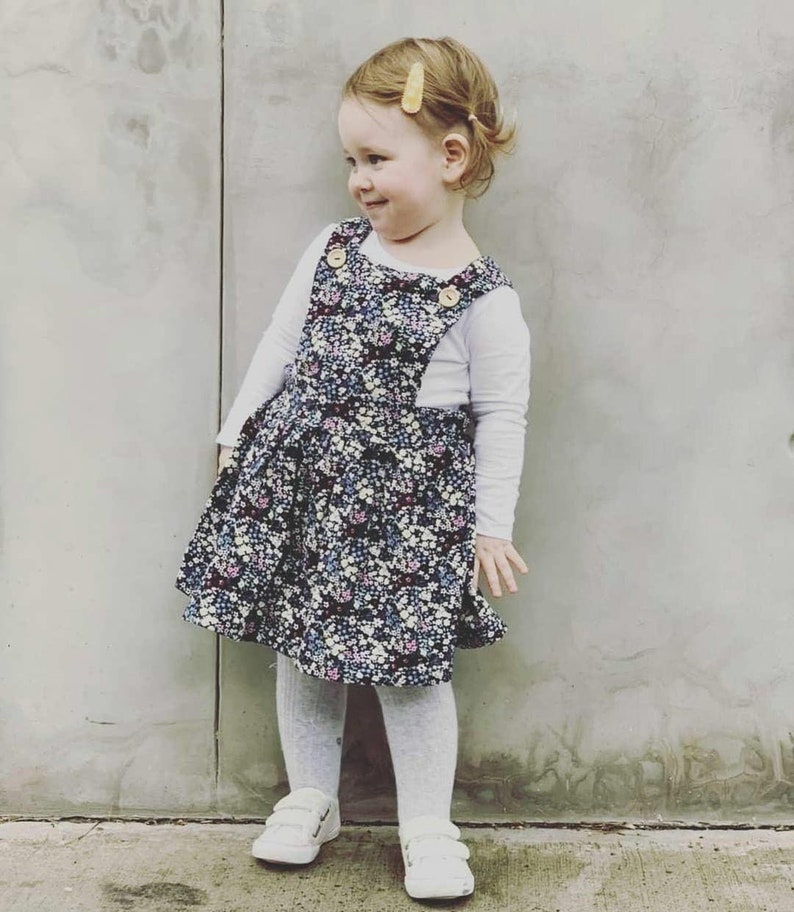 This is becoming a favorite amongst the sewers who bought this dress for mixing and matching leftover fabrics from their stash/other projects.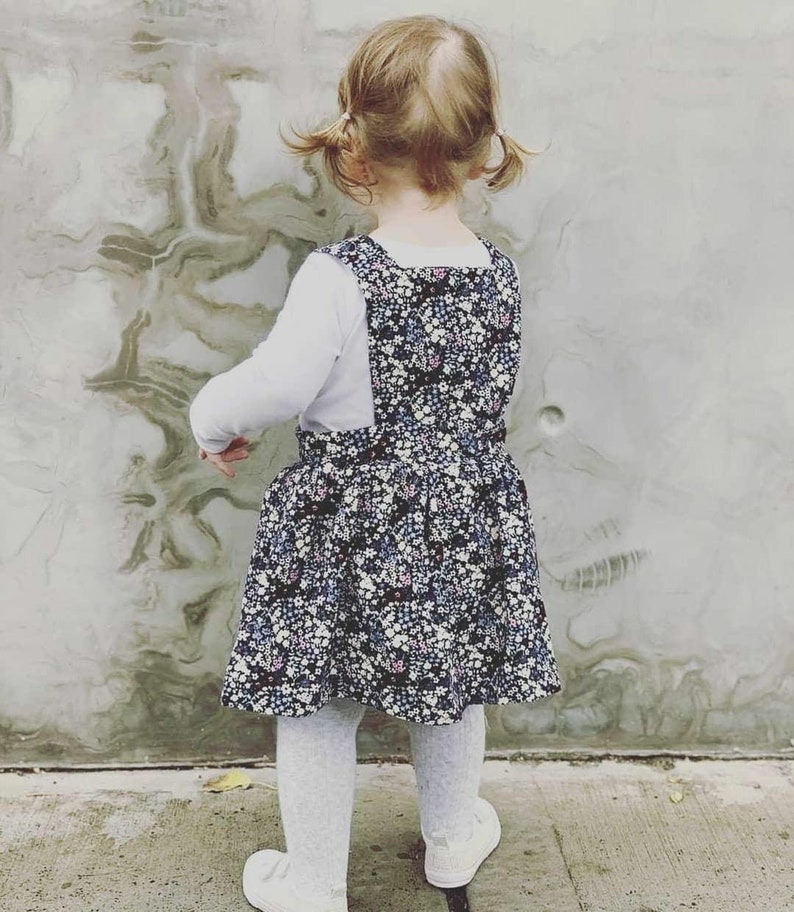 Share this Pin on Pinterest!